The Beastly Beauty Series Bundle: Books 1, 2 & 3
Hot New Release
INTRODUCING: The Beastly Beauty Series Bundle: Books 1, 2 & 3 (Meet, Trust & Escape), By Claire Grimes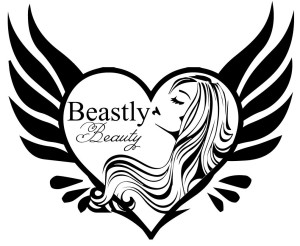 The first three books in the bestselling Beastly Beauty Series.
Book 1, Meet The Beast
When a strong, curvy, independent woman is forced to get a Sugar Daddy, she has to discover the beauty in the beast or risk losing her father to cancer.
Monica's father is diagnosed with cancer, she needs to come up with a way of raising the money to pay for his treatment. Desperate, she turns to a sugar daddy website, where she meets Hugo, a strange man who makes her an even stranger offer. He has to find a bride and she has to cover her father's medical expenses. Out of options, she agrees to uproot her life and meet his demanding conditions.
She doesn't know whether she's struck gold or whether there is something seriously wrong with this man. Why does he not go out at night, and never go to the village alone? Why is his house staffed by strange people with milky eyes and white hair? And why, why on earth does a man like him need to buy a bride?
This is a universal story of a girl rising above a moral dilemma. What will Monica do to save her father's life?
Book 2, Trust The Beast
Fate intervenes and Monica is stuck in a horrible Icelandic storm. She is forced to seek shelter from the last person she wants to see. Secured in Hugo's mansion, she unwilling faced her inner hypocrite who turned away from Hugo in fear and disgust despite knowing of his curse.
As Monica is being swayed to give Hugo another chance the villagers resurrect a primitive witch hunt against Hugo. Will they survive their persecution? Can Monica handle living a life of fear and hermitude as Hugo has done for so long? And what is it he isn't telling her about his curse?
Book 3, Escape The Beast
When a strong determined and curvy mail-order Bride is forced to face her kidnappers and the truth of her father's condition, she has to decide whether she will stay by the beast's side or risk not being by her father's deathbed.
Kidnapped in England by an angry mob that wants her husband-to-be dead, with her father's cancer getting worse in hospital in America, Monica is at a loss as to what to do. Outsmarting her kidnappers she attempts to get back to the mansion and faces another hurdle.
Her recent flightiness and her strong desire to get back home have made Hugo, her husband-to-be, suspicious. After ordering her as a mail-order bride and revealing some dark secrets to her, he believes she will never love him and is determined not to lose her. Instead of letting her go, he threatens to keep her in his mansion until she marries him.
But Monica has other ideas. She needs to be by her father's side and fights tooth and nail to make it back to America, whatever the cost. Will she make it? How will Hugo react when he wakes up and finds her gone? Is she safe, or is the beast within him a bigger danger than she'd thought?
Click here to grab your own hot off the press copy of The Beastly Beauty Series Bundle: Books 1, 2 & 3
Your Fellow Book Addict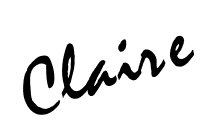 Do you want to get insider notification on when Claire Grimes latest masterpiece is being released? Just enter your email address for immediate to access Claire VIP Book Club.