An Awesome #Fantasy #Giveaway
Check out this giveaway hosted by C.J.Brightley where you have a chance or more to win a Kindle Fire and 30 clean fantasy books from some awesome authors.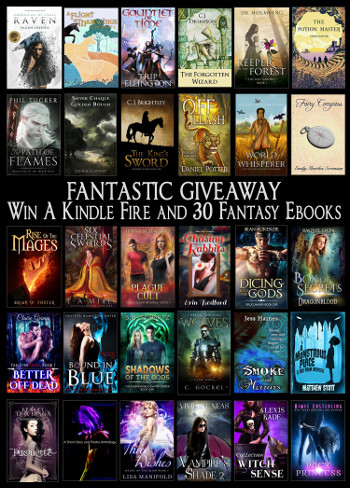 Like a true book addict you can never have too many books. This is a great way to be introduced to new authors and their work while getting a chance a two to win a brand spanking new Kindle Fire filled with all their books.
Your Fellow Book Addict
Claire
P.S. For your convenience I have added below the links to all the books that are a part of this exciting giveaway.
P.P.S. Don't Miss A Thing.
CLICK HERE to join my special promo list to get notified of any special deals or giveaways.